Update (notes on Rose Volupte, To Dream, and a gardenia mod)
I've let too much time go by since my last post, but I've been enjoying these early summer days and have been trying to accomplish a lot on both the personal and business fronts.
I have updated the website to move Rose Volupte from the Archive back into the Mixed Media Collection. So many people have written to me with concerns about the long-term status of Volupte that I think it's best to move it back into the regular lineup. I have moved To Dream into the Archive, at least for now. I am out of stock of To Dream and will wait a bit before re-batching (I do have all the ingredients though — no problems there).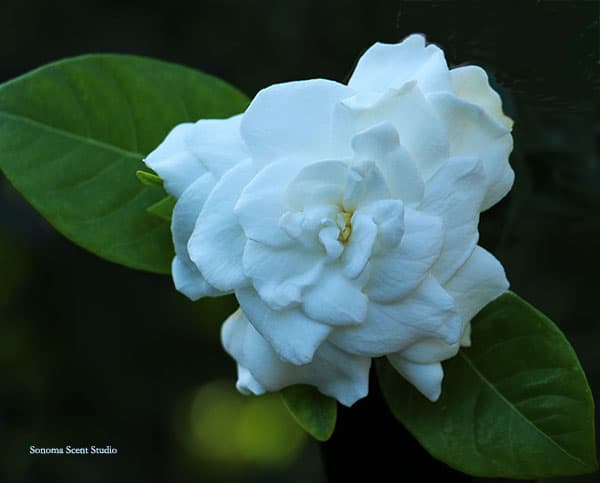 My assistant has nurtured a prolific gardenia plant and has kindly shared some lovely scented blossoms with me, so I was inspired to return to the gardenia project I had begun several years ago. I had completed dozens of mods but wasn't satisfied with any of them. I started fresh a few weeks ago (keeping all my previous experiments in mind), and I have something I really love. I need to increase the concentration and keep testing, but I think this is coming together very quickly. It's nice when previous trials pay off later!
The lettuce and tomatoes are doing great in my veggie pot garden. I'm enjoying ripe Sweet 100 cherry tomatoes, but it'll be a while yet before the full size Early Girls are ripe. I've had lots of beautiful lettuce because spring was pleasant but cool, so it grew like crazy. The picture at right shows a squirrel that decided to feast on one lettuce plant (they don't usually eat a whole plant — they usually just like acorns). Luckily I had enough to share and he hasn't come back for more.
I seem to have frogs living in the flower pots by the front door, and one likes to crawl up the side of the house and hide in the eaves. I've not seen them climb all the way up the wall before. I've had several get into the house this spring and had to herd them out the front door again. (They will hop in the right direction if I get behind them, which probably looks comical but is effective.)
That's the end of the critter pictures for now. 🙂 We have a deer with two young twin babies living here this summer, but we've not been able to get any pictures yet. We've only spotted them three times so far, never when a camera was handy.
Hope your summer is off to a great start!