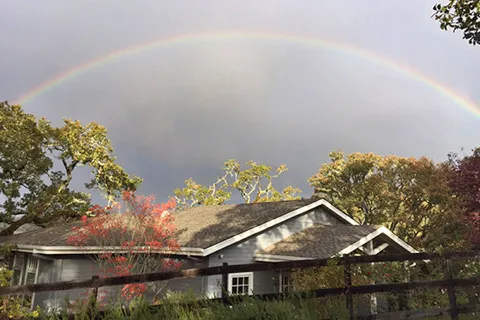 We just got home today after evacuating the fires a bit over a week ago. I'm very thankful that our homes are fine and very grateful that my brother and SIL were able to take us all in (it was nice to spend time with family). It's been a stressful week worrying about our houses, but it ended well for us.
My heart aches for all the people who were not so lucky. It's going to take a lot of time for people and the community to recover. Air quality was horrible outside when we got here this afternoon (we needed our breathing masks), but the smoke cleared out later and the air is good tonight. I think the smoke will vary depending on the winds, and masks will just be part of life for a while when going outside. Tomorrow night's predicted light rain might help a lot.
SSS will remain closed for a bit. I still want to try to release at least one of the two new scents before year's end. I lost 12 days of work to the fire crisis, so that will delay the reopening. That is minor compared to potential loss of life or home though.
I'm just so very thankful to be back tonight and find everything in good shape. Thanks again so much for keeping us in your thoughts. <3