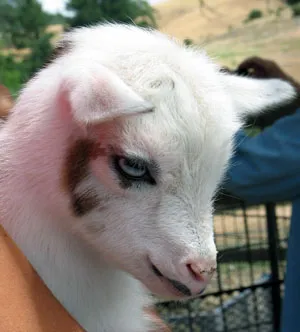 Hi! I've been working hard to catch up on so many things but wanted to check in and share some cute pictures.
The barn where my niece takes riding lessons has had several batches of baby goats this summer. Thought I'd post a few pics, but I promise no more baby animals, lol — this is it for the summer. They had a big year between the donkey and several litters of goats.
They are Nigerian dwarf goats and are very friendly. They can be used for milk and apparently make good pets. The babies scamper all over their pen and love to climb on anything, including the backs of their mothers.
I'm working on the new scents and on several organizing projects at the studio (I made a successful trip to the Container Store yesterday, though it was swamped with college students outfitting their dorm rooms). I received a shipment of naturals from France, including some yummy tuberose, neroli, and mimosa. Also got a galbanum absolute that should last longer than the EO on skin and smells different than the resin I have. I'm really looking forward to playing with them. I'm also just starting to plan for the shea cream for fall. Lots to think about!