Spring breezes of roses and jasmine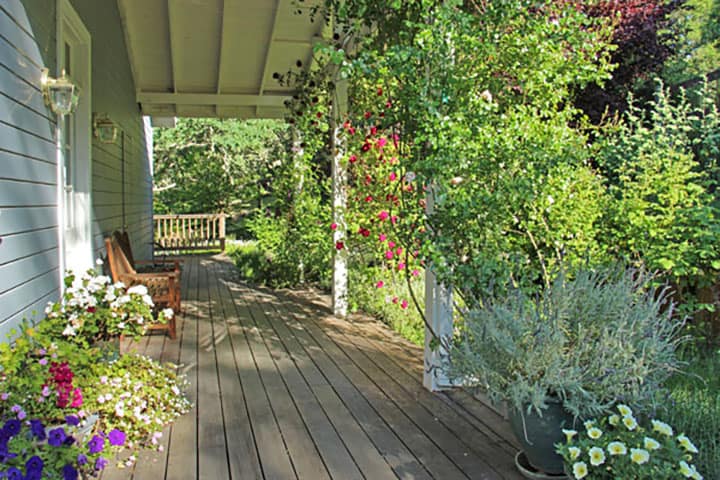 Sitting on the front porch right now is delicious with the air scented by roses and pink jasmine. The jasmine scent travels literally 20 feet from the vine, but it is on the fence farther away and mingles perfectly with the fragrance from the roses that grow up the porch posts closer in.
Clematis and perennials are starting to bloom too. I love spring.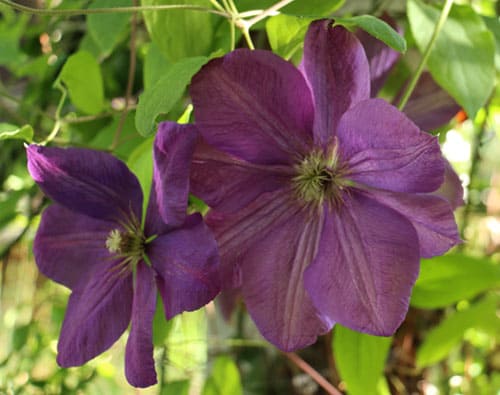 The little lizards are back basking in the sun — I had to herd one out of the house yesterday with the dust mop (yes, that looked as silly as you imagine). Just picked the first sweet pea bouquet, and just ate the first home grown strawberry of the season!